Morgana's Chamber presents...
(View this page as it should look, and get the font called "fontdiner sparkley FREE here from fontdiner.com)
An Evening with author Phyllis Curott!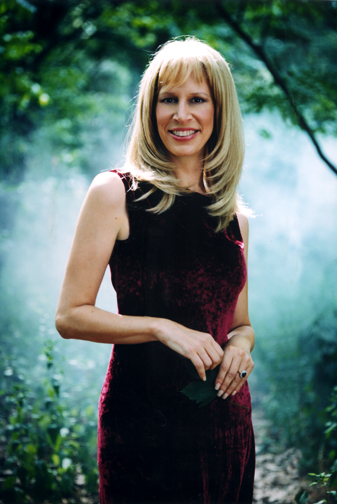 Click on the picture above to visit the author's website.
Tuesday, 29 October, 7pm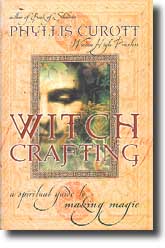 Talk and Book Signing
Phyllis will present a talk on her latest offering "Witchcrafting", followed by a book signing. Books will be on hand for purchase, but please feel free to bring your previously purchased copies of Phyllis' books to be autographed.
Please note: this is a free event! We would appreciate it if you could give us a call if you are interested in attending, so that we are able to accomodate everyone.
Click here to read an interview with Phyllis.
SPECIAL EVENT BOOK DISCOUNT
Pre-order advance copies and get a discount! If you pre-pay your book order by 19 October you will receive a 10% discount! Your book will be waiting for you at the event, just show your receipt, and give your name. The following books are included in this special discount:
Witchcrafting

Book of Shadows

Sale begins 1 October. Remember, autographed books make wonderful gifts!

BOOKS SHIPPED WORLDWIDE!!!

Can't make it to the event? You can order an autographed book we and will ship anywhere in the world! USPS priority shipping and handling within the Continental US for one book is $4.50, if you are ordering multiple copies, please call the shop for a shipping quote. 212.243.3415

Wiccan High Priestess Phyllis Curott is an attorney and the author of Book of Shadows (Broadway Books, 1998). Curott was named one of the 10 Gutsiest Women of the Year in 1999 by Jane magazine. Described as one of the hippest and most intellectually cutting-edge speakers in New York City by New York magazine, she has been profiled widely in the media, lectures frequently, and is widely respected for her work promoting civil liberties and religious freedom. She lives in New York
City with her familiar, the Cairn terrier Webster. You can visit her at www.bookofshadows.net or www.witchcrafting.com.



New! Keep up to date on classes and events.
Sign up for our email list directly!


Click to subscribe to MorganasChamberSchedule


Morgana's Chamber
242 West 10th Street
(Between Hudson and Bleecker)
NY, NY 10014
212.243.3415

We are conveniently located in Greenwich Village. Just steps from the M8 bus, the 1 or 9 train, Christopher Street station and the NJ Path Train, Christopher Street station. If you would like further directions, please call the shop during business hours.

Hours:
Tuesday - Friday, 2 PM - 8 PM
Saturday, 1 PM - 8 PM
Sunday, 1 PM - 6 PM
Closed Mondays
This logo is © 1996 Morgana's Chamber, Inc.
This page was designed by Morgana SidheRaven ©2000
All contents of this website are ©2000 Morgana's Chamber, Inc. No part of this website may be reproduced in any form without the express permission of the author and Morgana's Chamber, Inc. We take care to use graphics that are considered public domain (with the exception of our logo which is © 1996 and may not be used for any purpose without our permission.) Please let us know if we have used a graphic you have created without your permission, we will rectify the problem immediately.