Morgana's Chamber presents NYC's ONLY appearance of author LaSara FireFox!
Wednesday 5 Oct at 7p we have author LaSara FireFox, author of "Sexy Witch" presents a workshop entitled "Elements of Attraction: Magickal Techniques in Flirting." This is a FREE event! Copies of "Sexy Witch" will be on hand for autographing following the workshop. Please be considerate and do not bring books purchased elsewhere. If you plan to attend the workshop but do not wish to purchase a book, we ask for a $5 donation. We expect this workshop to be jammed so please call the shop soon to reserve your space.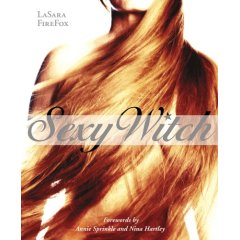 .

Elements of Attraction: Magickal Techniques in Flirting

Gender-inclusive.
How do people pull attention towards themselves? Why do some people get noticed when they move a muscle, and some never get noticed at all?
In this workshop facilitator LaSara W. Firefox will assist you in exploration of the energetics of attention and attraction, and help you learn techniques for creating interaction with the flow.
You will learn simple techniques that posses the power to align your presentation with your desires, and learn how to create the fertile potential for attraction in interaction.
Facilitators warning: Dark Arts: not for the faint of heart. And remember, if you use this tech against someone (i.e., without their consent, without taking into account the larger picture, or in any other way unethically), it may very well bite you in the ass. Hard.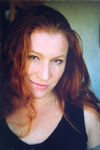 LaSara FireFox is a family traditions Witch and an ordained Pagan Priestess who has been developing and facilitating workshops on sexuality and spirituality for nearly fifteen years. She has contributed to newWitch, Hip Mama, and Penthouse and has been featured in the Chicago Sun-Times and on Sony Picture Television's "Life and Style," Playboy TV's "Sexcetera, and the Canadian program "SexTV." Sexy Witch, a guidebooks of rituals and spells for boosting sexual self confidence and body awareness, is her first book. Visit her website at: http://www.lasara.us/
---
If you want up to the minute updates of our events and classes, be sure to subscribe to our email list! Just follow the easy instructions below and you will begin receiving the updates as soon they become available.
---
New! Keep up to date on classes and events.
Sign up for our email list directly!

Click to subscribe to MorganasChamberSchedule
---


Morgana's Chamber
242 West 10th Street
(Between Hudson and Bleecker)
NY, NY 10014
212.243.3415

We are conveniently located in Greenwich Village. Just steps from the M8 bus, the 1 or 9 train, Christopher Street station and the NJ Path Train, Christopher Street station. If you would like further directions, go to our "Directions" page, or call the shop during business hours.

Hours:
Tuesday - Friday, 2 PM - 8 PM
Saturday, 1 PM - 8 PM
Sunday, 1 PM - 6 PM
Closed Mondays
---
Home What's New? About FAQ's Schedule Products Spell Consultations Custom Blends Readings Book Club Links Reiki Healing Spell Stitchers Directions Email
This logo is copyright 1996 Morgana's Chamber, Inc.
This site was designed by Morgana SidheRaven ©2000
All contents of this website are ©2000 Morgana's Chamber, Inc. No part of this website may be reproduced in any form without the express permission of the author and Morgana's Chamber, Inc. We take care to use graphics that are considered public domain (with the exception of our logo which is © 1996 and may not be used for any purpose without our permission.) Please let us know if we have used a graphic you have created without your permission, we will rectify the problem immediately.
IMPORTANT NOTICE: Morgana's Chamber, Inc. does NOT advocate or recommend any of the sites listed at the top or bottom of the page! If you would like recommendations, please be sure to check our "Links" page, or email Morgana with questions.