An Elder Passes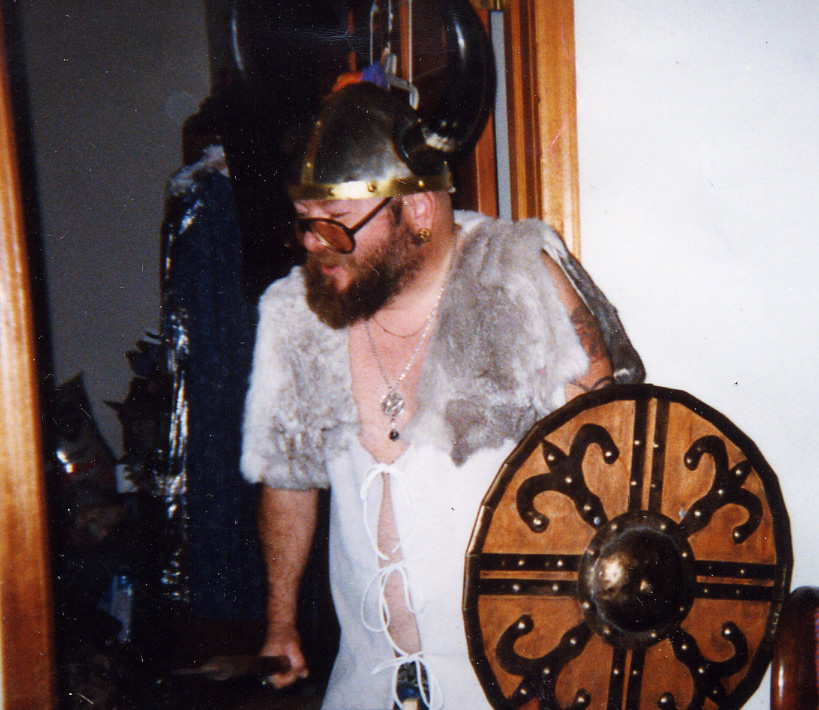 Noite 1949 - 2002
It is with great sadness that I write to you of the passing of a NYC Pagan community Elder, Noite.
Noite passed into the Summerlands following health complications he incurred while at ground zero on 9/11.
Many of you will remember Noite as a teacher of various classes at Morgana's Chamber, most notably Runes and Rune related subjects; and Cauldron Magick which he and I taught together. Noite also taught the Pagan Way Grove at Enchantments in the early 1990's. He held Welsh, Saxon and Gardnerian degrees and was respected as an Elder within the community.
On a personal note, Noite was a dear friend and mentor, and my magickal big brother. We knew we could lean on each other in hard times and share the joy of happy times. I love and miss him dearly and would like to think of him in Valhalla, enjoying the mead with a Valkryie on each arm!
Light a candle or have a toast to Noite's vibrant spirit, and to thank him for sharing his knowledge so eagerly and freely with the Pagan community.
Merry Meet,
Merry Part,
May we Merry Meet again!
Blessed Be,
Morgana
Home What's New? About Morgana's Chamber FAQ's Schedule Survey Products Spell Consultations Custom Blends Readings Book Club Links Reiki Healing Spell Stitchers Survey Results Directions Email


New! Keep up to date on classes and events.
Sign up for our email list directly!


Click to subscribe to MorganasChamberSchedule
Morgana's Chamber
242 West 10th Street
(Between Hudson and Bleecker)
NY, NY 10014
212.243.3415

We are conveniently located in Greenwich Village. Just steps from the M8 bus, the 1 or 9 train, Christopher Street station and the Path Train, Christopher Street station. If you would like further directions, please call the shop during business hours.

Hours:
Tuesday - Friday, 2 PM - 8 PM
Saturday, 1 PM - 8 PM
Sunday, 1 PM - 6 PM
Closed Mondays

This logo is copyright 1996 Morgana's Chamber, Inc.

This site was designed by Morgana SidheRaven ©2000
All contents of this website are ©2000 Morgana's Chamber, Inc. No part of this website may be reproduced in any form without the express permission of the author and Morgana's Chamber, Inc. We take care to use graphics that are considered public domain (with the exception of our logo which is © 1996 and may not be used for any purpose without our permission.) Please let us know if we have used a graphic you have created without your permission, we will rectify the problem immediately.
IMPORTANT NOTICE: Morgana's Chamber, Inc. doe NOT advocate or recommend any of the sites listed below!