Morgana's Chamber presents...
"Where To Park Your Broomstick" Special Event with Author Lauren Manoy! Saturday, 26 October, 2pm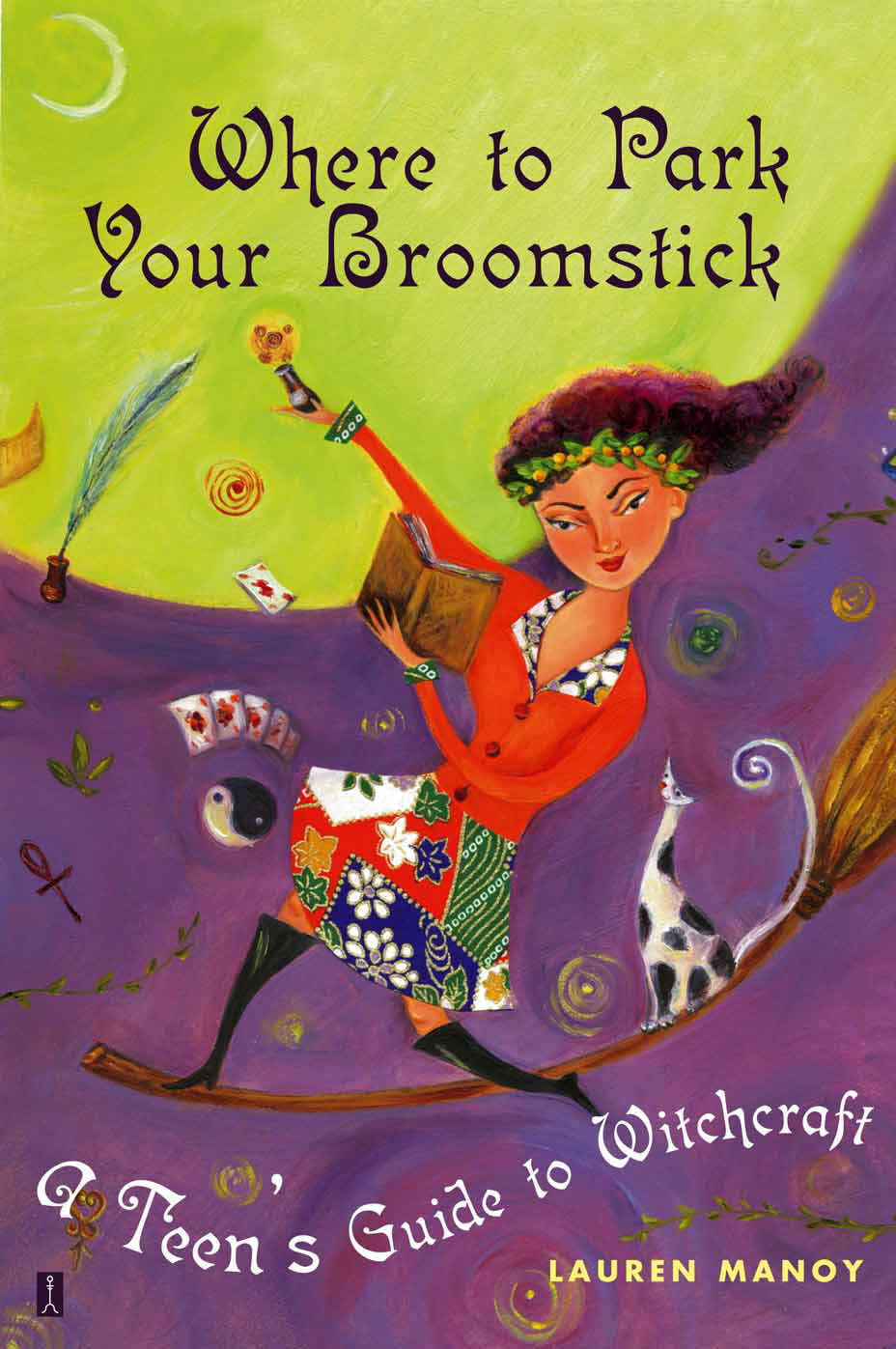 Click on the book cover to get to Lauren's website.
Pagan Teens: A Discussion


Witches, Wiccans, and Pagans ~ Have you been approached by teen seekers for advice or teaching and feel unsure of how to deal with it? Teens ~ Having trouble explaining your beliefs to your parents? Bring them along to learn about what to look for in a teacher, share ideas, and get a glimpse of the Pagan community. Parents ~ If your teen is interested in Wicca and you'd like to know more about it, come and voice your questions and concerns. Join us as we inquire into the ethics of the student-teacher relationship, explore the legal implications of instructing minors, working with non-Pagan parents, and teaching the next generation of Pagans.
Please note: this is a free event! We would appreciate it if you could give us a call if you are planning to attend, so that we are able to accomodate everyone.
Click here to read an interview with Lauren!
SPECIAL EVENT BOOK DISCOUNT
Pre-order advance copies and get a discount! If you pre-pay your book order by 19 October you will receive a 10% discount! Your book will be waiting for you at the event, just show your receipt, and give your name. Sale begins 1 October. Remember, autographed books make wonderful gifts!
BOOKS SHIPPED WORLDWIDE!!!
Can't make it to the event? You can order an autographed book we and will ship anywhere in the world! USPS priority shipping and handling within the Continental US for one book is $4.50, if you are ordering multiple copies, please call the shop for a shipping quote. 212.243.3415

About the Author

Lauren Manoy started studying Wicca and Pagan religion at 14 and was initiated into her first coven at 15. Now in her mid-twenties, she has written Where To Park Your Broomstick as a resource for teens who are interested in the Pagan paths. She is a wife, mother, writer, practicing Pagan Witch, and human to Simon the cat.
Click here for MORE Author and Special Events!
New! Keep up to date on classes and events.
Sign up for our email list directly!


Click to subscribe to MorganasChamberSchedule


Morgana's Chamber
242 West 10th Street
(Between Hudson and Bleecker)
NY, NY 10014
212.243.3415

We are conveniently located in Greenwich Village. Just steps from the M8 bus, the 1 or 9 train, Christopher Street station and the NJ Path Train, Christopher Street station. If you would like further directions, please call the shop during business hours.

Hours:
Tuesday - Friday, 2 PM - 8 PM
Saturday, 1 PM - 8 PM
Sunday, 1 PM - 6 PM
Closed Mondays